FINDING PEACE: HOPE
I have stared a new series of paintings. After examining what peace means to me, I decided on six different words to help tell the story.
CONFIDENCE
HOPE
SERENITY
CONSTANT
PASSION
HARMONY
I will be posting all the paintings on my facebook page. facebook.com/jeanelle.mccall
__________
My new class will be held at Camp Allen this October.
"Expressing Spirituality through Art" beginners class
Spiritual art is a beautiful practice. It is not the finished product that is important, it is the journey of making the art.
A time to see more, listen more and record the images you feel. Students will paint outdoors only using old credit cards and twigs they have gathered.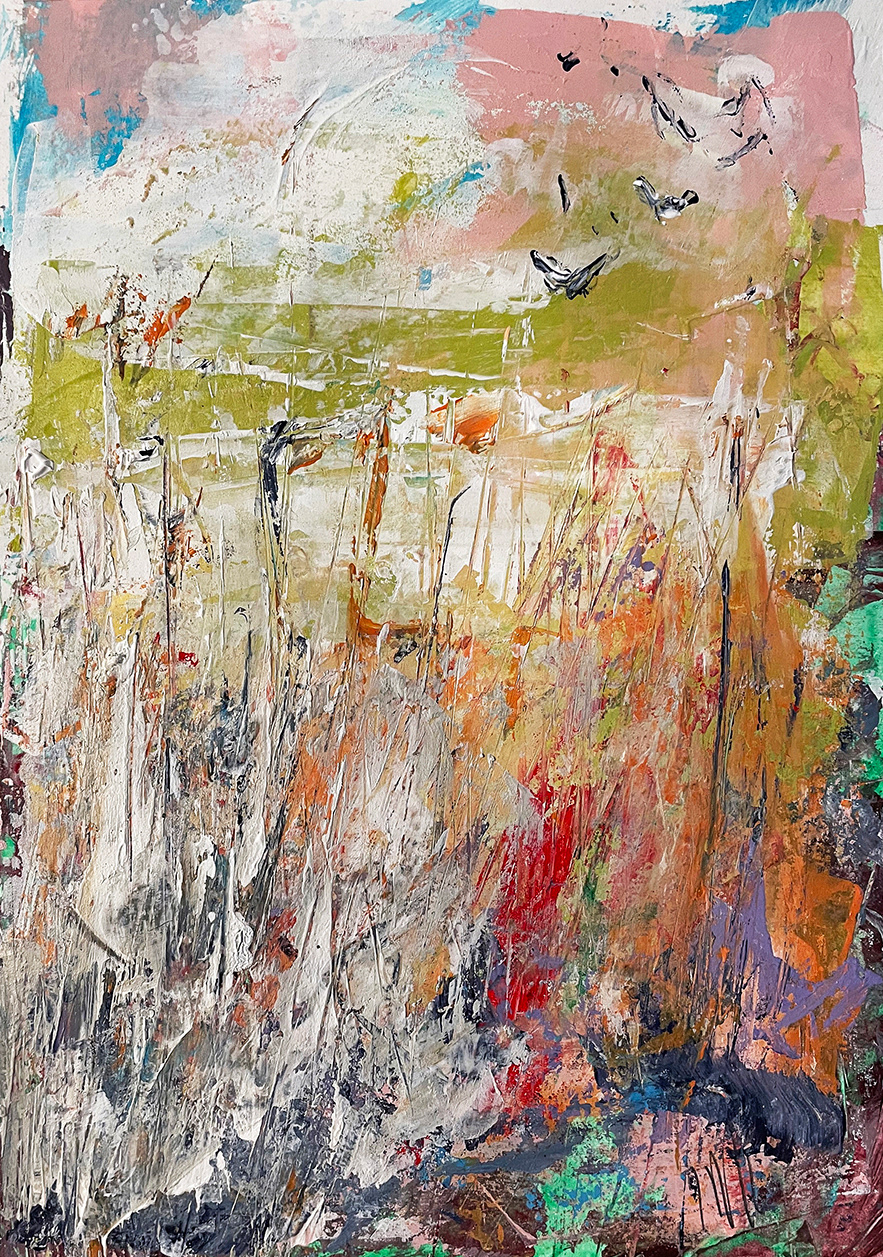 Time Alone With You
A friend lost her son to cancer. I sat at my desk to write a condolence note. No words came to me.
Finally I could write. I know I can't say the right words or do the right thing in this time of tragedy, so I am asking God to.
Heavenly Father, I pray for strength for my friend and her family to find strength then peace during this time. Amen
16" x 20" oil on canvas
The magnitude of Jesus' journey pulls hardest this time of year. Two pages from my book, "Illustrated Scriptural Way of the Cross", shows two of those times that the number three is recorded!